Lucky Bastard
, una película que "une" el terror, y más concretamente el slasher, con el porno.
La película está dirigida por Robert Nathan, y está protagonizada por Betsy Rue (My Bloody Valentine 3D), McManus Don, Jay Paulson (hermano de Don Draper, bebé en Mad Men), Annette Catherine y Chris Wylde (The Revenant).
Lucky Bastard es la historia que se encuentra en un vídeo de un sitio web pornográfico que patrocina un concurso para sus suscriptores. Un concurso en el que el premio es tener sexo con una estrella del porno. Toda la película está rodada desde el punto de vista de las cámaras de grabación del sitio web y la acción que ocurre detrás de las escenas.
Lucky Bastard nos cuenta la historia de una web porno que organiza un concurso entre sus pajilleros clientes. El que gane conseguirá pasar una noche con Ashley Saint, la mayor estrella de esta web. El encuentro sexual será grabado para la posteridad y para ser ofrecido como contenido en la web para todos los usuarios que descargan porno desde allí. Ashley, al principio, se muestra reticente a participar porque sabe que el concursante ganador será humillado durante el acto sexual, pero le ofrecen tanto dinero que no puede negarse.

Desde que el afortunado ganador llega a la casa donde se grabará el polvete, un montón de cámaras irán grabando sus movimientos, y con estas grabaciones se va configurando este found footage.

Algo irá terriblemente mal durante el polvete entre el afortunado nerd (nos parece todo un acierto de casting el actor que interpreta a este personaje) y la estrella del porno, hasta el punto de que se desencadenarán unos grotescos acontecimientos, como consecuencia de la desafortunada broma.
EL LADO OSCURO DE LA FANTASÍA
¿Qué hombre no ha visto películas porno? ¿Quién de nosotros no ha tenido la ilusión de acostarse con una de esas actrices exuberantes y ninfómanas que siempre piden más? ¿Acaso no daríamos lo que fuese para pasar una noche junto a estas mujeres dispuestas a cumplir todos nuestros deseos?
Pero esos apetitos sólo existen en la cabeza de los espectadores, porque en la realidad ese mundo es más sórdido, perverso y explotador de lo que muchos se imaginan.
Hace unas semanas se estrenó en Estados Unidos una película muy sugestiva titulada "Lucky Bastard" (Bastardo con Suerte), la cual plantea algunas cuestiones preocupantes respecto a los límites de la pornografía. Este film, dirigido por Robert Nathan, cuenta la historia de un empresario que administra varias páginas XXX, y en una de ellas realiza concursos donde los fanáticos pueden acostarse con una actriz porno, grabar el acto y subirlo a la Internet. Ese sitio se llama justamente "Lucky Bastard".
El conflicto surge cuando el ganador resulta ser un muchacho tímido y trastornado que, al sentirse humillado, se venga con saña de los realizadores. Filmada con una estética documental al estilo de la saga "Actividad Paranormal", la película funciona más como una historia de suspenso que como un comentario social sobre los abusos y los riesgos a los cuales se ven expuestos los hombres y las mujeres que trabajan en esta industria.
"Lucky Bastard" podría haber sido innovadora si se hubiera estrenado hace 15 años, ya que su estética visual y el tema de trasfondo eran novedosos para esa época. El asunto es que sus aspectos más destacables (la humanización de las actrices, la violencia implícita, los acosadores sexuales, la manipulación y la perversidad) están presentes en filmes superiores que se estrenaron hacia finales de la década de 1990 como "Juegos de Placer" (Boogie Nights, 1997), de Paul Thomas Anderson, y "8 mm" (1999), de Joel Schumacher, protagonizada por Nicolas Cage.
El primer caso es un drama estilizado que narra el ascenso y la caída de una estrella porno masculina en 1980; el segundo, un policial negro muy truculento donde un detective privado intenta comprobar la veracidad de un "snuff film", es decir, una cinta fílmica que muestra un asesinato en directo.
A pesar de sus defectos, "Lucky Bastard" tiene algunos momentos de tensión y se beneficia con la actuación de Betsy Rue, la cual interpreta con naturalidad a la actriz porno y la muestra como una mujer común y corriente que sólo quiere ganarse la vida y educar a sus hijos.
Una cita soñada
Si bien "Lucky Bastard" insinúa que los encuentros entre actrices porno y sus fanáticos pueden acarrear una tragedia, la verdad es que un gran porcentaje de estos "voyeurs" o fisgones son personas introvertidas con dificultades para relacionarse.
En el Reino Unido el Canal 4 produjo y transmitió "Date My Porn Star", un documental de gran calidad en donde tres ingleses adictos a la pornografía (Kevin O'Flannagan, Danny Austin y Jonathan Gilchrist) viajaban a Los Angeles, California en Estados Unidos para reunirse con sus estrellas porno preferidas. Kevin se reunió con Jessica Jaymes; Jonathan, con Tany Tate; y Danny, que es homosexual, se juntó con Cody Cummings.
El programa no habilitaba encuentros sexuales ni buscaba juzgar a los consumidores de pornografía, sino permitirles explorar desde adentro ese mundo de fantasías ilimitadas. Los encuentros individuales fueron cordiales, los diálogos fueron fluidos y respetuosos, y los tres participantes terminaron más excitados que cuando partieron de Inglaterra.
Sin embargo, sus opiniones cambiaron cuando asistieron a un casting de jóvenes aspirantes a actrices XXX, y se sintieron bastante incómodos al oír las historias de las chicas y comprobar que algunas de ellas eran madres solteras y que otras carecían de experiencia sexual.
Uploaded 10-23 2013, Size 882.29 MiB, ULed by MVGroup
Unos días después, en los estudios del sitio
www.immorallive.com
, administrado por un productor conocido como Porno Dan, los tres "voyeurs" observaron una filmación en vivo para el show "Fuck a Fan" (Cógete un Fanático), en el cual las actrices tuvieron que acostarse con varios hombres durante el transcurso de ocho horas. Al finalizar la jornada y ver el desgaste físico y mental de las mujeres, los viajeros quedaron con el estómago revuelto.
El viaje concluyó con una entrevista a la ex actriz porno Vanessa Belmont, quien declaró haber contraído clamidia y gonorrea durante los actos sexuales, al igual que desgarros anales y vaginales por participar de gangbangs (escena donde una mujer mantiene relaciones con varios hombres a la vez). Además, confesó que su paso por la pornografía es una carga que deberá soportar durante toda su vida, ya que las escenas que filmó estarán siempre en Internet y cualquiera podrá verlas.
Afligidos por el testimonio de la mujer, Kevin, Danny y Jonathan replantearon su obsesión por la pornografía y, al volver a Inglaterra, decidieron dejarla de lado para concentrarse en sus respectivos trabajos y tratar de vincularse emocionalmente con otras personas.
Si juegas con fuego, te quemas
La industria del entretenimiento para adultos siempre ha sido un sinónimo de controversia: sus defensores sostienen que las intérpretes femeninas ganan muy buen dinero, disfrutan del sexo y se desligan del mandato maternal impuesto por la sociedad patriarcal; por otro lado, sus detractores argumentan que la industria es una puerta abierta hacia las drogas, el alcohol, la prostitución y abusos sistemáticos por parte de los productores y directores.
En Internet abundan los testimonios de estrellas del porno que fundamentan ambas posturas. Nina Hartley es la actriz más longeva de la industria y una de sus más férreas defensoras.
En una entrevista para el canal de Youtube "The Young Turks" (Los Jóvenes Turcos), Hartley explica que se metió en el negocio luego de ver su primera película condicionada, ya que la excitaba y le presentaba la posibilidad de concretar el acto sexual de forma directa, evitando las charlas banales de las citas. Además, ella cuenta que tiene el derecho de sentir placer físico y que nunca se ha considerado como un mero objeto sexual.
En cambio, la ex actriz porno Shelley Luben, fundadora de la Organización Pink Cross, hace años que lleva adelante campañas de concientización para lograr que el gobierno de los Estados Unidos clausure la industria u obligue a todos los productores a cumplir con las medidas de salud y educación sexual. Desde la legalización de la pornografía en la década de 1970, más de 100 actores murieron por haber contraído el virus del HIV y cientos más contrajeron enfermedades venéreas.
Con semejantes estadísticas y los rumores que circulan sobre el ambiente del porno, ¿quién querría formar parte de este mundo? ¿Qué motiva a estas personas a convertirse en estrellas del cine condicionado? La gran mayoría lo hace por necesidad económica.
Muchas de las principiantes provienen de familias problemáticas con historias de abuso físico y sexual, y, al no estar calificadas para trabajar, consiguen empleos como bailarinas en los clubes de striptease, muy concurridos por productores porno. Tal es el caso de Shelley Luben, cuyo padre la echó de la casa a los 17 años, y no tuvo más remedio que dedicarse al striptease y a la prostitución. Luego inició una carrera en la industria de la pornografía, que siempre consideró denigrante para ambos géneros, pero era una madre soltera y el dinero le permitía mantener a su hija.
El caso de Tyfanny Million es similar, aunque posee algunas diferencias. Ella era fanática del porno y se convirtió en actriz porque podía trabajar pocos días a la semana y pasar más tiempo con su hija, ya que no tenía familiares ni amigos que la ayudasen. Hoy en día está felizmente casada, trabaja como investigadora privada y cazadora de recompensas, y su hija adolescente no le reprocha su pasado en la industria.
Por supuesto, las mujeres no son las únicas que se meten en este negocio por cuestiones financieras. Los hombres también atraviesan dificultades económicas y algunos de ellos tienen el físico adecuado para participar en películas condicionadas. Sin embargo, la industria siempre ha demostrado ser más benévola con los intérpretes masculinos.
Según Bill Margold, un historiador de la pornografía, esto se debe a que la sociedad "aún considera a las mujeres como putas, sin importar cuánto se las santifique". Margold, quien filmó y actuó en filmes XXX, sostiene que "la pornografía te aísla" y que es muy difícil para las mujeres adoptar un estilo de vida ajeno a ese ambiente, porque "por más que se retiren o aparten, tarde o temprano alguien las reconoce".
Uploaded 12-25 2013, Size 1.04 GiB, ULed by MVGroup
Uploaded 12-25 2013, Size 940.89 MiB, ULed by Drarbg
Uploaded 04-28 2013, Size 1.28 GiB, ULed by R0thschild
Por fortuna, los finales no son siempre trágicos. En el documental "After Porn Ends" (Luego de que termina la pornografía), los realizadores entrevistaron a 15 artistas porno que pudieron rehacer sus vidas luego de retirarse. Algunas actrices se arrepienten de haber formado parte de esta industria, mientras que otras se muestran muy agradecidas, ya que ganaron mucho dinero y eso les ha permitido educarse y viajar por el mundo.
Drogas. Alcohol. Maltratos. Si somos conscientes de todo lo que padecen las intérpretes, ¿por qué recurrimos a la pornografía? Porque al no poder concretar nuestras fantasías sexuales en la vida real, ya sea por ignorancia o por miedo, dejamos que otras personas lo hagan por nosotros… y de paso miramos.
Uploaded 04-08 2013, Size 2.74 GiB, ULed by aoloffline
Un crítico de
horror.com
llama a la desnudez en
My Bloody Valentine
"obligatoria", como si fuera algo dado en tales películas. Este festín de asesinatos muestra mucho más que piel desnuda. No tanto como una novia ni tanto como una prostituta, se ve a Irene teniendo relaciones sexuales con un camionero, y ninguna parte de su desnudez se deja a la imaginación. Los dos experimentan posiciones sexuales, movimientos de coito, y quejidos mientras la cámara los contempla. Luego, en una secuencia que dura
minutos
, no segundos, ella es perseguida, acorralada y brutalmente asesinada (de forma sangrienta) mientras no llevaba nada más que una mirada de terror (las tomas frontales completas son frecuentes y a veces prolongadas mientras ella corre, se esconde y trata de luchar).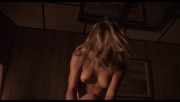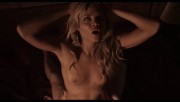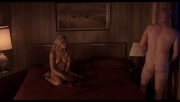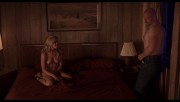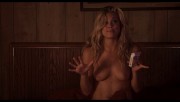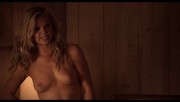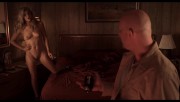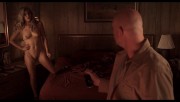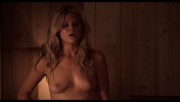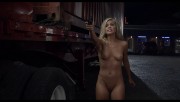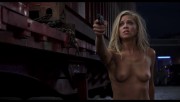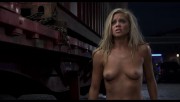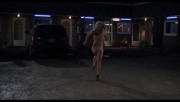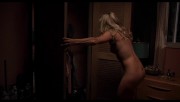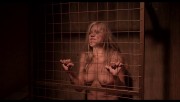 El actor Edi Gathegi dijo en cuanto a la filmación de esta larga escena al desnudo con su co-protagonista Betsy Rue, "fue muy incómodo para mí en ese momento. No dejaron que nadie del equipo entrara a la habitación cuando ella estaba desnuda, excepto por las personas que debían estar ahí. Tenemos una escena donde estoy allí con ella. Pero ¡yo soy un caballero! No podía mirarla. Sentía que estaba haciendo trampa porque ella estaba desnuda".
L.A. Gore here on behalf of
Horror Central
and we are here with the one and only
Betsy Rue
! Quickly becoming a scream queen in her own right, starring in such movies as
Groupie
, My Bloody Valentine and Rob Zombies Halloween 2, appearing in True Blood, Femme Fatale and currently promoting her brand new movie, Lucky Bastard. Betsy, thank you so much for taking the time to speak with Horror Central.

Thanks for having me!
Of course! I just finshed Lucky Bastard last night and have to say, wow! The concept of the film is so simple yet universally applicable. I almost wonder why it hasn't been done before! Can you tell us a little about what was going through your mind as you were reading this script?
Well, that's exactly what was going through my mind, I was like Wow, this is kind of interesting, I've never heard of a movie like this before! I thought that this could be quite a ride if it's done right, and the found footage genre was compelling to me because I had never done one before. The challenge of getting used to a camera in your face and actually addressing the camera was tough, because you are always trained to ignore the camera. So, yeah, that's pretty much what was going through my mind as I was reading the script.
Very cool! One of the things that really struck me about your performance was during the scenes where you were reacting to the genuine creepiness of Ernest, you came across as believable and 100 percent authentic, which is rare in the found footage genre, I was so impressed! Was there any real life inspiration that you kept in mind while delivering this performance?
Not so much, I mean, I've come across some creepers. When you do horror movies, you usually get some kind of creeper fan. I mean, they are very passionate about the genre. So, you get some of that. But really what is was was I didn't develop much of a relationship with Dave and we did that on purpose because I wanted it to be authentic and uncomfortable. So it was easy for me to see it from Ashley's perspective of "Okay, why is this guy so weird and creepy?
He definitely did a good job of being creepy!
Yea! He does a great job. And not knowing him very well, I mean, all I knew about him was who he was playing in the film. We didn't do any chit-chatting or getting to know each other until the last couple days of shooting.
So in that sense, a lot of your reactions to him were so believable because they were in fact 100 percent authentic?
Yes! Definitely! We didn't do much rehearsing of the scenes. Some of the other actors and I would rehearse, but Dave and I wouldn't rehearse a lot, so I never knew what he was going to throw at me and I really wanted it to be that way. I didn't want to know how he was going to portray being creepy. So that is how it remained authentic
Well, you were fantastic, and there were so many jaw dropping scenes in the movie. My personal favorite part of the entire film was when mike said to your character "Just don't find Jesus in the next half hour" to which you replied, "Me and jesus are just fine." I literally laughed out loud. Speaking of Mike, the standout scene in this movie is with him and Ernest in the Kitchen… We at horror central just have to know, since your character doesn't actually witness this, what went through your mind as you were reading this particular scene in the script?

What was going through my mind was holy shit, thank the good lord that I don't have to do this scene.
That's exactly along the lines of what I thought you were going to say!
(laughs) Yea, it was pretty brutal.
Absolutely! So, this isn't really a question but I would love to hear your thoughts on it. Another thing about this movie that has stuck with me was the production. Most of the time when I am contacted by the promoters of independent found footage horror films, they are just that. Totally independent and screaming for more production. Yet Lucky Bastard has a crystal clear vision that could even rival the popular Paranormal Activity films. Something about it just stands out among the often over saturated found footage genre.
It really was. That's all Rob and Lucas. We were trying to come up with a story and we kept saying "What hasn't been done before? Let's go there!" The porn industry is so stigmatized and looked down upon in our society, and I think that kind of made all of us want to do it even more! If we could do it well, why not? I mean, it's not that porn doesn't exist and the adult industry isn't flourishing because it absolutely is. It's just that everyone is so quiet about it. It's still like a taboo. That's why I felt drawn to it. I thought it would be a lot of fun to throw it back in everybody's face, like, come on people!
Great point! To me, this is reminiscent of the early days of The Blair Witch. I mean, when that movie came out everybody really started doing found footage films. Maybe once people get a chance to view Lucky Bastard we will start seeing more of the porn aspect thrown into it! It could be the start of something that maybe people could cite your film as the inspiration for!
Yea, it could be. I mean, I don't know, just because of the way that our society looks at porn, we don't know. And there are certain people that are going to want to keep that part of their life private, people don't usually go around broadcasting that they are addicted to porn. But most people do bring it into their home or into their relationship. I think that people are so against it, I mean, there's something out there for everyone. So I don't know at this point what's meant to be. I honestly think it's a really fun genre.
We are totally inclined to agree with you on that one!
It's a crazy world and I could never personally be a porn star, especially after I did this movie!
You know, it's funny that you say that, because it brings me straight to my next question. Is there any part of Betsy Rue that feels like you can identify with Ashley Saint?
The only part that I could really identify with her, because I don't have children, and I don't do porn, that's not to say that I don't enjoy porn, but the only part that I can identify with is her not taking any shit. That's kind of what my philosophy is. I live that way. I just kind of tell it like it is. So that was pretty much the only part that I brought to Ashley Saint.
Well she was definitely that kind of character, I mean it's safe to say that in the very end she got the last word against Dave.
Yes she did, she played him like a game.
Change of pace just a bit, how was it working with Rob Zombie?



It was great! He is such a nice, gentle man. His persona is so different from what he is like in real life. I was kind of expecting him to be like this rough biker dude, but he is just not like that. He is so well mannered, soft spoken and intelligent. He is very normal, contrary to what he looks like is his movies and videos he is a very normal guy.



And Michael Myers? Did working with the character of Michael Myers take any of the "magic" or "fear" out of the earlier Halloween franchise?



I would say it made it less scary because now my reality of it is all skewed. Now I know what goes into really shooting it and there is nothing scary about it. Watching it on screen and not being a part of it, then you have no idea of what actually goes into it. People are portraying people that are supposed to be petrifying, but in real life, the second he calls cut, it's over and we are best of friends and joking. When you know it, there is nothing scary about it anymore. Like when I was a child my favorite movies were scary movies and now I know, there is nothing scary about them.



Right! I was watching a previous interview with you and you said that you are obsessed with horror. Can you tell us some of your favorite horror movies?



Well, when I was very young, my favorites were Chucky, Pet Semetary, Rosemarys Baby, and Sleepaway Camp!



Sleepaway Camp! That's a great one!



Right! Who can not be scared by Sleepaway Camp?



One of the most shocking endings to any movie in history I think.



Right! I know! I think I watched it when I was like ten or twelve years old, and I had to go back and rewatch it.



I remember watching Sleepaway Camp that young and really not understanding what that ending was. I didn't really get that until years later!



Yea, me either! I know, I was the same way.



Want to hear something funny? You will always hold a unique place in my memory. I am a huge fan of true blood, and the episode Nothing but the Blood was going to be the deciding factor for me on whether I kept watching the show. If Lafayette was dead in the car, I would have never watched another episode! Can you tell us a little bit about what it was like to work on True Blood? Were you a fan of the books?



I was not a fan of the books. I was not a fan of the show. I had never really watched it before, I actually auditioned for a couple of other parts, but that premise to me was super fun. And once I shot it and met everybody then I got really into it and I had to go back and watch it. And then it got weird in the last couple seasons. They were introducing every kind of creature under the sun. It got a little off for me.



I couldn't agree more with you on that one! Anything new in the works for Betsy Rue, anything we can be looking forward to?



Well I just finished a movie called Bunker. It's a thriller, more of an action, it's not horror. I play a private in the military, and we are on what we think is a training camp and we get trapped in this bunker. It turns out that there is a terrorist attack being plotted on our military base camp. So the whole movie is us trying to figure out how we are going to get out of this bunker and save the world.



Sounds exciting! We are really looking forward to hearing more about that!

Well there you have it folks, straight from the source. Betsy, thank you so much for taking the time for Horror Central. Good luck on the rest of your promotion, and we, as always, are looking forward to seeing more of you!
Of course, thank you!
http://ancensored.com/celebrities/Betsy-Rue
http://ancensored.com/celebrities/Catherine-Annette
http://celluloidterror.blogspot.com.ar/2014/07/lucky-bastard-dvd-review-revolver.html
http://horrorcentralofficial.weebly.com/articles/interview-actress-betsy-rue1
http://movies.film-cine.com/betsy_rue-p76886
http://mrnudecelebs.com/betsy-rue-catherine-annette-lucky-bastard-nude/
http://mrnudecelebs.com/betsy-rue-my-bloody-valentine-3d-hd-nude/
http://teenagethunder.com/914006/trailer-lucky-bastard-found-footage-terrorifico-ambientado-en-el-mundo-del-porno/
http://thepiratebay.se/search/lucky+bastard/0/7/0
http://therapyofterror.blogspot.com.ar/search/label/Lucky%20Bastard
http://www.bdsmmoviereview.com/movie0001/movie098.htm
http://www.celebritymoviearchive.com/tour/name.php/5581
http://www.celebritymoviearchive.com/tour/name.php/6871
http://www.informereservado.net/noticia.php?noticia=52737
http://www.luckybastardmovie.com/
http://www.nudography.com/News.aspx?IDNews=3428
https://www.youtube.com/results?search_query=lucky+bastard
http://conectados.pluggedin.com/videos/2009/q1/mybloodyvalentine.aspx
http://vintage-erotica-forum.com/showthread.php?t=98874
http://vintage-erotica-forum.com/t143589-tiffany-million.html
https://www.youtube.com/user/AFTERPORNENDSDOC/videos
http://thepiratebay.se/search/after+porn+ends/0/3/0/
https://www.youtube.com/user/TheYoungTurks/search?query=porn